So I guess It's officially summer in England although the weather is bipolar lately as one minute it's hot the next its raining the next it's bright & sunny but for those rare moments off sun I've picked my tope 10 favourite lipsticks to brighten up your day….
As you may realise from this video/post all these lipsticks ae highstreet/drugstore brands you may be shocked to know that I do not own ANY mac lipsticks which is a rare feat these days but I really don't have £14 to spend on one lipstick my lipsticks range from 99p to the most expensive £5. Maybe one day I'll buy a mac lipstick but untill then cheap is cheerfull…..
I blogged & youtubed this post which is what I intend to do for the majority of my posts from now on.
To follow my youtube channel click here.
Rimmel – Moisture Renew – Spotleight Beige 620

This lipstick is really creamy & moisturizing. It also has a lovely shiny gloss look to it so you won't need to add lip-gloss. It has spf 18 which is great It has a slight baby oil/powder smell to it but nothing overpowering & I quite like it. It has a slight orangey pink tinge to it making it different from other nude/natural colours & is great for all skin tones.
Rimmel – Moisture Renew – Sunset – 180

Another lovely brown/beige toned lipstick but with a lovely golden shimmer to it this lipstick is also quite moisturising I wont dry out your lips.Also with SPF 18.
Rimmel – Birthday Suit 250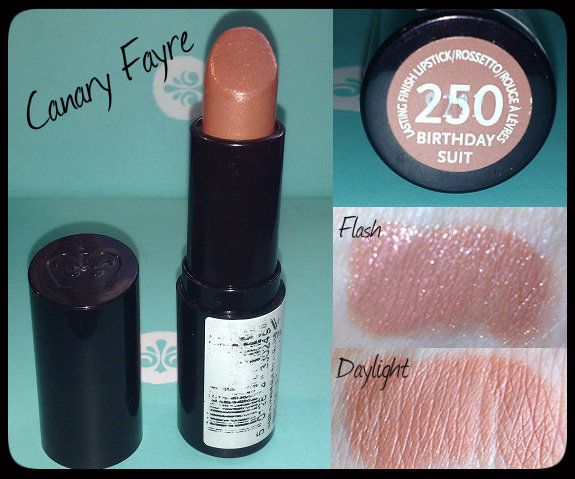 Another lovely rimmel lipstick in a perfect nude colour with a hit of golden shimmer.
Rimmel – Celeb 028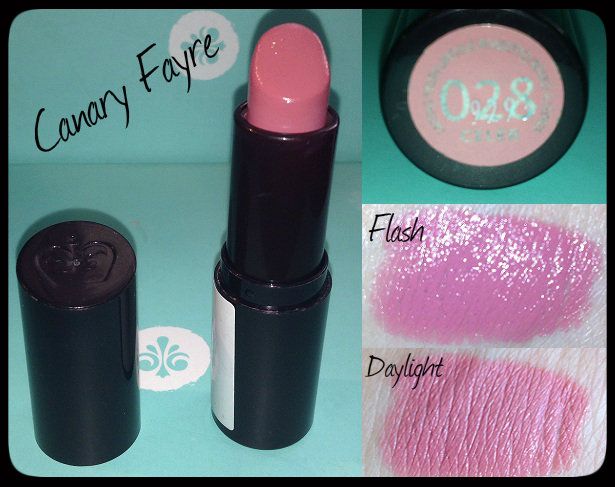 My absolute FAVOURITE lipstick! This colour is my perfect pink not too bright but not too pale or dull I wear this almost ALL the time I find it creamy & quite moisturising I have never noticed it drying out my lips & the colour stays on great I would recommend this to everyone although if you have extremely pale skin this may look too much for a day time look but for warmer skin-tones it looks great.
Collection 2000 – Peachy Keen 11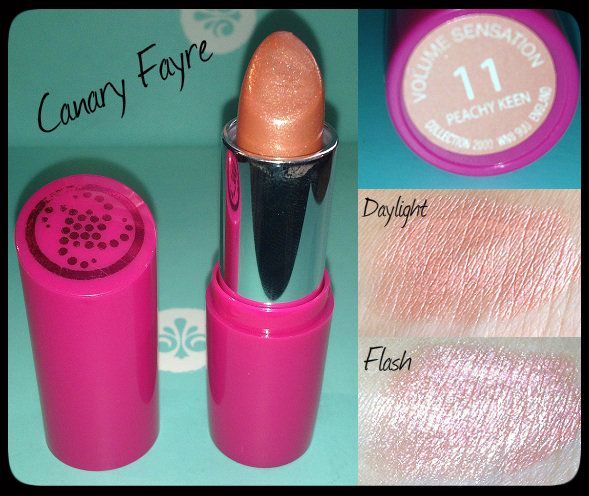 A lovely shimmey golden peach colour although I love this lipstick it is a little too pale for my skintone & would suit a paler skintone but I just wear a darker nude & use this to add a lovely peachy shimmer to it other than that I love this colour.
Miners Cosmetics – Starlet

My favourite pink for nights out it's not too in your face but it's a gorgeous deep fuschia pink bright & sexy without looking slutty. I would reccomend this lipstick to anyone who loves pink & fuschias. This colour stays on great and leaves a lovely matte finish without being drying.
Miners Cosmetics – Coral
Another gorgeous miners matte shade I adore matte lipsticks but I don't have many of them. Although this is named coral its definatly more of an orange but not too bright to look trashy this is one of my newest colours but is great for summer nights out.
Revlon Lip butters – Tutti Frutti

Another orange shade but this time more of a gloss type than an actual lipstick. The lip butters have been raved about since being released & I love this orange shade. It gives a light tint but is buildable great for summer days this is lovely & moisturising.
Rimmel – Kiss Me 140

A lovely bright orangey/reddy/pinky colour this is great for summer nights it has a yummy fruity smell. It leaves a matte finish the only downfall is it can be slightly drying after awhile so if you want to keep the matt finish you have to reapply to keep your lips moisturised, if you aren't bothered you can always add lipbalm or gloss to add shine & moisturise.
Collection 2000 – Mango Tango 14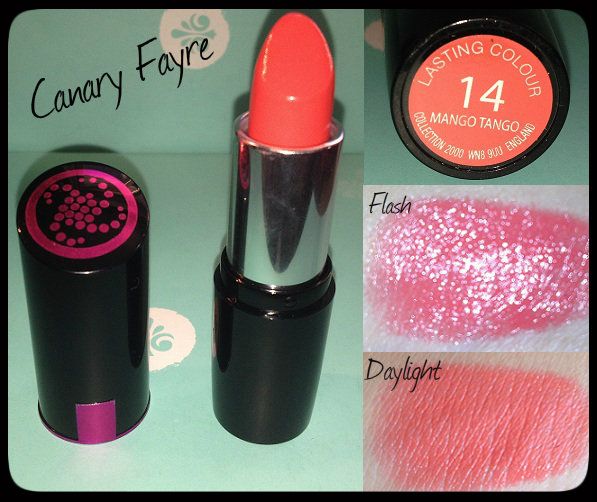 A great orangey/pink this actually smells like mangos! This colour leaves a lovely shines & feels very moisturising on the lips great for day or night if you like bright colours.
What's your favourite summer lipstick? Do you own any of these lipsticks? What lipsticks would you reccomend? And would you like to see a lipstick collection video/post?